I love breads, especially when they are healthy and made fresh.
Mary's Bread Basket seems to fit my idea bread category really well. Mary who is the owner, sent me two very delicious products.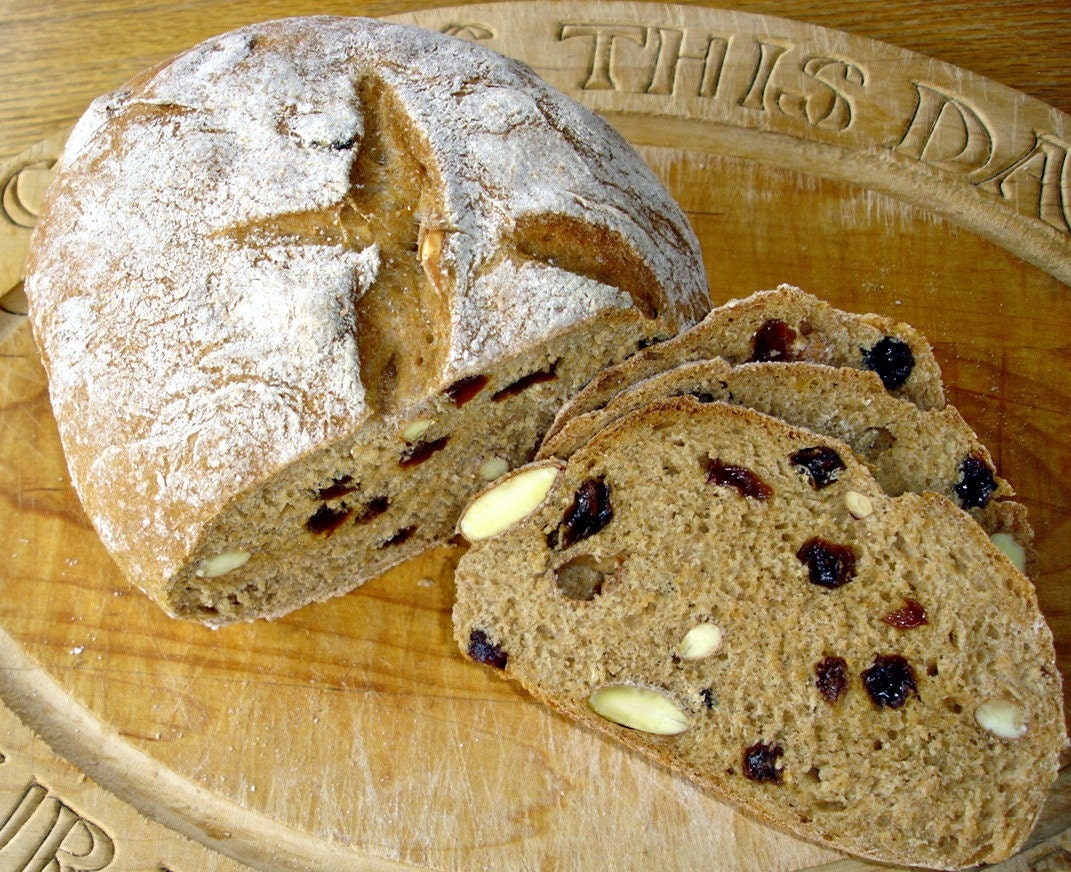 Do you see whole almonds and brightly colored dried raisins? This is Vegan Whole Grain Spelt Almond Raisin Bread, which is also sugar & oil free.
I really enjoyed this bread sliced and then with avocados on top. Simple yet satisfying! It is also very versatile. You can use it for sandwiches, open sandwiches, french toast, and even just dipped in soup or condiments.
I would have liked it really hot but obviously because they were sent through mail, it was cold. Nothing wrong with that though because I just warmed it up with toaster oven.
Here is the reasons why spelt is healthy: "Spelt Grain is a non-hybrid distant relative to present day wheat. The spelt grain has high water solubility, so nutrients are easily absorbed by the body making it easy to digest. It's higher in protein and B complex vitamins than wheat. It's both simple and complex carbohydrates are a superb fiber resource."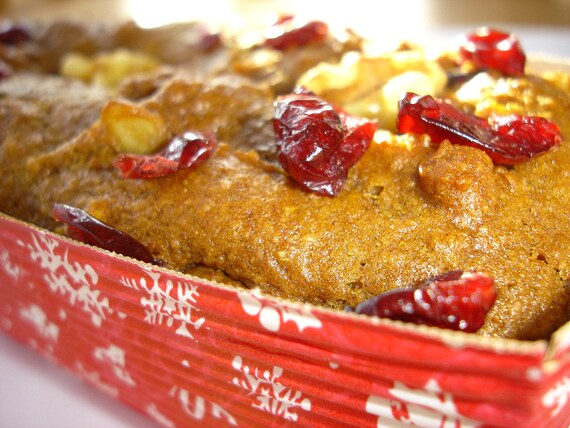 This is Mary's Spelt Pumpkin Cranberry Bread. It is so delicious. It just melts in your mouth. Not dry at all and it is very dense, which is great and filling. I loved how moist the bread was. It was soft and perfect with a cup of tea. There are chunks of walnuts and delicious cranberries. It was definitely sweeter than the Almond Raisin bread, but this is like a holiday treat!
I believe that coconut oil provided an awesome moist and density. This product can be made vegan if you ask Mary before purchasing the product.  My mouth is definitely watering just looking at the pictures. Too bad that I can't just eat out of the pictures. haha.
You can visit her Etsy shop (link above) and also her Facebook  page.